---
---
With the ever-rising number of passengers in airports, coupled with capacity constraints, the need for insight into aspects of operations to optimise and make the right desitions, is ever the more needed now.
With BlipTrack delivering visibility on resource effectiveness, the airport can now make the most of what is available, like optimising processing efficiency, increasing revenue and improving the passenger experience.
With BlipTracks sensor agnostic enterprise solution, managers can now get detailed insights and decision support into running operations smoothly and efficiently. With access to real-time and historical data, they can forecast operations, daily, weekly and even yearly.
BlipTrack sensor-agnostic platform integrates, analyses and visualises data from multiple technologies, including WiFi and Bluetooth sensors, 3D cameras, people counters and other third-party data sources, all in one secure data warehouse.
We use advanced data-mining and predictive modelling analytics, to give you both real-time and historical context-rich data, presented in an intuitive web-based user interface with compelling visualisations.
BlipTrack consists of several advanced modules which are designed to optimize all stages of passenger handling and improve commercial areas. 
From queue predictions and flow measurements to advanced capacity forecasting, the solution provides visibility on resource effectiveness for greater processing efficiency, increased revenue and improved customer experience.
Queue Management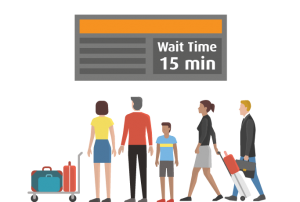 Flow Management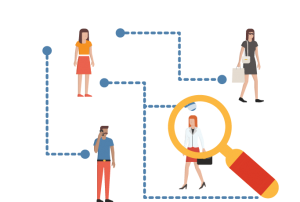 Capacity Forecasting